PROFILE
Words from a craftsman
Our generation is overflowing with products and things.
'Buying' being akin to 'choosing' has been the norm for this generation.

However, in this era, as 'creating' is different to 'choosing',the world of BESPOKE production
where there is interaction between the customers and creator fascinated me.

I like to gain an understanding of the individual's lifestyle and tastes,
and make various proposals based on that.
Through exchanges like this, we can create an experience different to 'buying things'.

I am delighted to be able to create products that reflect the wishes of my customers.
Profile
Toru Saito is from Atsugi City in Kanagawa Prefecture. He graduated from university before working in sales at a major cosmetics manufacturing company. It was not long before he was enchanted by the world of shoemaking, and began to study the basics of shoemaking at a cobblers school in Asakusa. After completing his studies, he began to study other necessary skills and knowledge from Japan's most renowned shoemaker, Hiro Yanagimachi in order to improve his technique and expand his knowledge. He established his very own brand 'TORU SAITO' in 2014. In 2017, he hoped his store 'CONTE' in Aoba Ward, Yokohama City.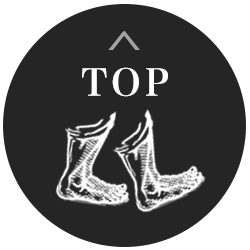 Copyright (c) 2020 Toru Saito all rights reserved.